Webconf.asia will be postponed. Given the current events and situation in Hong Kong, we are unfortunately forced to postpone this year's edition, but  we are planning to reschedule to August 2020. Read the more elaborate statement.
We hope you will join us at Webconf.asia Light. An evening event on Wednesday, November 20, 2019. It's free too!
Workshop
Easy and Affordable User Testing
With Ida Aalen
Wednesday, November 20, 2019.
After this full-day workshop, you'll be ready to user test even on small budgets and little time.
Everyone wants to make intuitive products. But you can't really know they're intuitive, if you haven't tested them with actual users. So why don't we user test more often? It might be because we think we're lacking the time, budget, equipment or simply the knowledge to do it. But that doesn't have to be true.
You'll leave this hands-on and interactive workshop ready and excited to do user testing on your own. It will give you a theoretical foundation and show you how to try out techniques in practice. All done on little time, with no need for fancy equipment or help from expensive consultants.
What you'll learn
Tools and methods: Get to know 7 easy and affordable techniques to do user testing
Planning and prioritising: When and what should you test?
Tasks and moderating: How do you make sure you're not leading users during the test?
Recruiting: How many people do you need to test with, and where can you find them?
Observation: How should you interpret what you see and take notes during a user test?
Analysis: How can make sure your usability findings lead to actual improvements?
What skills do you need?
No specific skills are needed, but if you want to learn how to benefit from user-testing, it's probably good to bring an open mind and enough empathy with you. ;-)
What hardware/software do you need?
You don't have to bring a laptop, but please bring something for making a lot of notes.
About Ida Aalen
UX consultant Ida Aalen has 10 years of experience with user testing, and after making the move to go freelance and start her own company, she's learned how to fit user testing into any budget.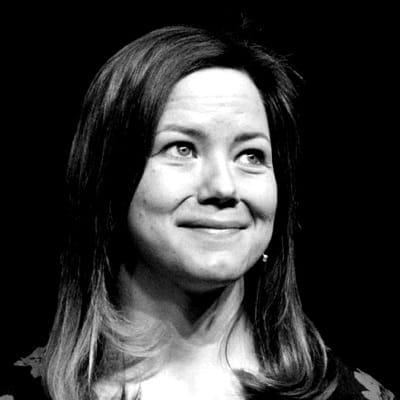 Workshop schedule
10:00 AM

Doors open

10:15 AM

Morning Session

01:00 PM

Lunch

02:00 PM

Afternoon Session

05:30 PM

The End
Lunch, drinks and snacks are included. The workshop will be taking place on Wednesday November 20, 2019 at The Desk in Causeway Bay.
If you have already bought a conference ticket and would like to buy a workshop ticket, send us an email for a bundle discount!
By buying a ticket you agree to the Code of Conduct.
Terms and conditions apply.
Buy tickets