Webconf.asia will be postponed. Given the current events and situation in Hong Kong, we are unfortunately forced to postpone this year's edition, but  we are planning to reschedule to August 2020. Read the more elaborate statement.
We hope you will join us at Webconf.asia Light. An evening event on Wednesday, November 20, 2019. It's free too!
Talks
You will be going home not just filled with new energy and inspiration, but also with a lot of practical ideas and tips which you can use to make a difference.
All 12 talks will be 45 minutes long and will go into depth about various web related topics such as performance, accessibility, animation and its implications for web design and development. Below you can find the first talks, keep posted for updates!
CSS Houdini, Today
CSS Houdini is one of the most exciting and powerful advancements in web styling. It allows developers to access the CSS Object Model for the first time(!) and tell the browser how it should interpret code written in CSS.
While it may still take some time until Houdini is fully implemented and cross-browser ready, this talk examines the power of Houdini, and how we can use it today in to power-up our UI's in a progressively enhanced manner.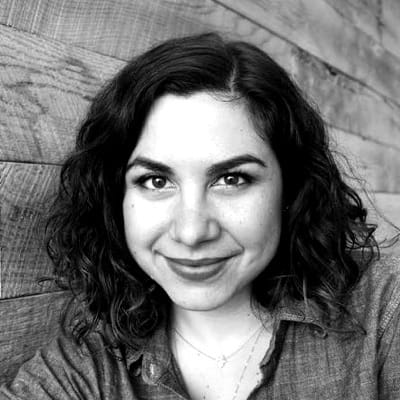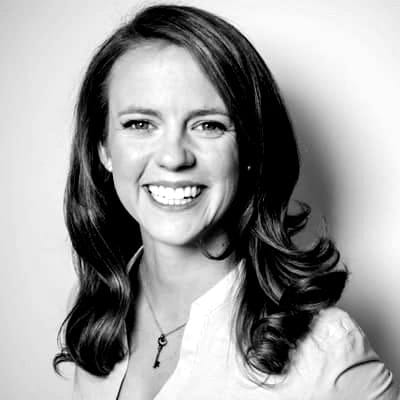 International Is The New Mobile First
Since last year, Shopify launched in 18 new languages. In this talk, you'll gain insight about how international is forcing us to fundamentally shift our way of thinking. In the same way mobile disrupted a once desktop-only internet, international is disrupting the way we think about commerce.
Learn about the UX principles and tooling we're using to take on meaty challenges to drive forward a large scale product that was previously only supported in English.
Dynamic CSS
CSS has come a long way since the browser wars of the late 90s. What used to be a struggle, is now often a breeze (see box-shadow or border-radius). But the last 2 years have pushed CSS into entirely new territory: with DOM-aware variables and calculations that can drive your design, without all the invasive Javascript.
Basics for understanding Custom Properties & Calc().
Practical examples and use-cases for data-infused design.
Integrating with CSS Grids to build layouts on-the-fly.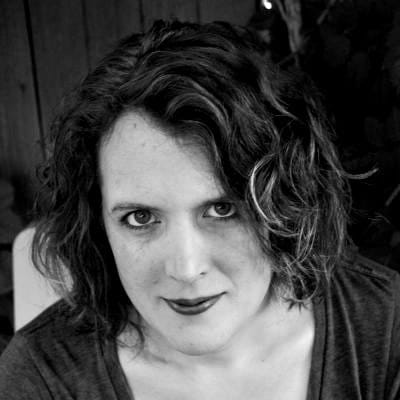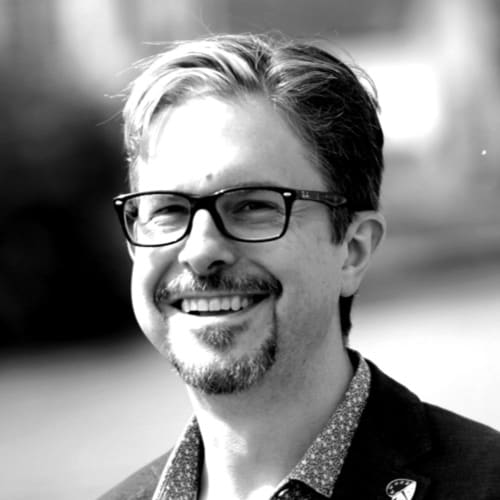 Why We Need A More Ethical Web
30 Years Ago, the web was created as an information sharing and collaboration platform, initially for the academic community. The web still has those roots and distinguishes itself as a platform with strong ethical values around internationalization, accessibility and, more recently, privacy and security. 
The web and services that are built on top of it are starting to get a bad name when it comes to ethics. Technology is not neutral, and in many cases, it is up to technologists to take a stand. We need to do better! Working with the W3C TAG group, we have taken those ideas and developed a set of ethical principles that we intend to use when evaluating new web technologies. We need to start giving more respect to ethical principles when we are designing and developing both services and the underlying platform. Because we want the web to stay healthy and continue to be beneficial to society.
More Than You Ever Wanted To Know About Resource Hints
Resource Hints are a great way for developers to make their web pages faster by allowing us to be a little bit smarter than the browser. Although not a new specification—they've been around in some form or another for years!—are we truly getting the most out of them? And do we understand them thoroughly enough to use them most effectively? Heck, do we even know what a 'Resource Hint' is?! Well, by the end of this talk, we'll all be experts.
Let's take a look at all of the different Resource Hints we have available to us, real-world examples of how best to use them, and learn about some of the more obscure intricacies and gotchas that we need to be aware of if we want to really get the best out of them (and to make sure that we really are being smarter than the browser).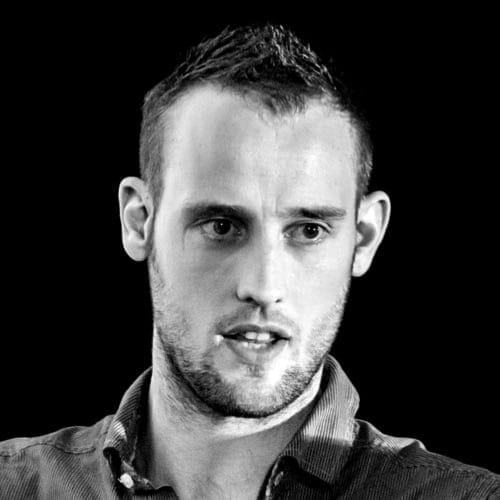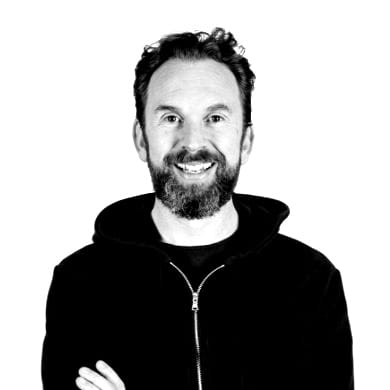 The Accidental (Design) Leader
Andy first came to prominence in our industry as a designer and web standards enthusiast. He was driven by a desire to improve and professionalise the industry, which is how he came to start the UKs first user experience consultancy, Clearleft. He never set out to be a design leader, but now find himself leading a team of thirty people, almost by accident.
In a quest to understand what makes a great leader, and help his friends in newly minted leadership positions, Andy started the Leading Design conference and Slack community in 2016. Over the past couple of years, Andy has interviewed dozens of prominent leaders and listened in on hundreds of Slack conversations about the art and craft of leadership.
In this session, Andy recounts his journey into leadership, shares his successes and failures, and the important lessons he's learned on the way. The result is a talk packed full of design leadership heuristics suitable for anybody who is a leader, wants to be a leader, or has a leader.
Easy And Affordable User Testing
It's not difficult to find people who agree that user testing is a good idea. But it's even easier to find people who say they don't have the time or the budget for user testing. This session will offer tips, tools, and examples from actual projects—ultimately demonstrating that yes, you do actually have everything you need to do user testing.
In this session Ida will go into a few simple and affordable techniques to get user insights. These need to be based on choices regarding how and what needs to be tested, so Ida will go into those. And finally she will also cover the most difficult part of user testing: how to convince your boss that this is a necessary step!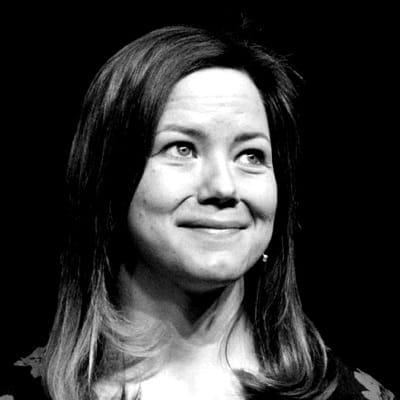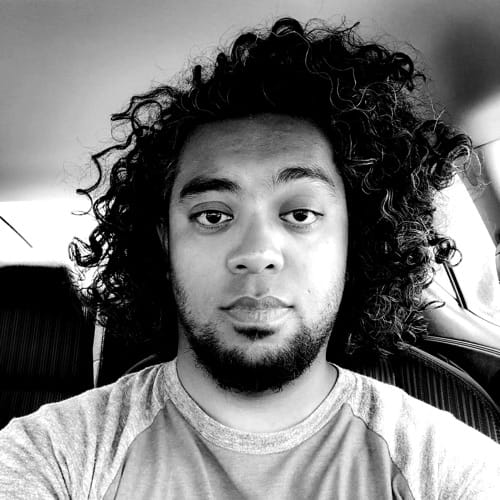 Putting The 'Design' In Design Systems
Let's face it: design systems are tools to largely help developers to create well-designed products. And that's great! Consistency, headstarts, and shared standards are good for everyone. But where does that leave designers? How do we exercise the advantages of gorgeous art direction and intuitive interaction design? Why does it feel like the job we've been successfully doing for years is quickly fading away?
Dan Mall has been coaching and working with in-house teams on their design systems for a few years. In this talk, he'll share what he's learned about each team member's role, where to be efficient vs. where to be experimental, and how we can all better collaborate to benefit from everyone's knowledge and skills.
The Pursuit of Happiness
Eight years ago I couldn't even begin to imagine my life as it is today. Eight years ago I parked my Mac, my lifetime in graphic design and electronic tools, and picked up a pen. A long thin instrument that plays beautiful visual harmonies through inky interludes. As a child, I illustrated, painted and played. Then I grew up.
Eight years ago, I got tired of growing up. The structure and compliance of working a job. Alarms at 7am, cycle through sun, snow and sleet to sit at a desk staring at a screen for 9 hours. I took a break from life. It was the beginning of my pursuit of happiness, I just didn't know that at the time.
Eight years later, I became that child again. I paint on walls, I play with words, I create stories, I work when I want and listen to music more than people. I travel the world painting on more walls, eat strange foods and see things with a new sense of awe. I am a different person, not what I was, or who I was. It just took me a long time to find that out.
The journey was slow, hard working and continuous, with many highs beyond imagination, and many lows, to the point of giving up. But when searching for happiness it's a journey worth having.
This talk will be filled with stories, pointless at times, never too serious, some laughs, some sad bits, but mostly hopefully inspiring. We are not born as conformists, but free spirited children, at some point it's good to go back there again later in life and see what happens...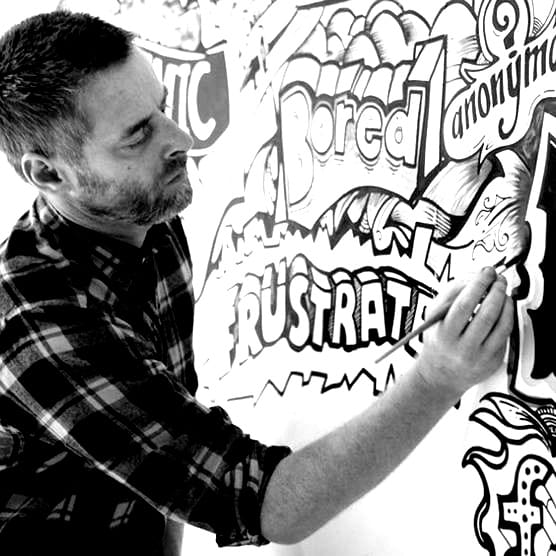 #03
Buy tickets