Webconf.asia will be postponed. Given the current events and situation in Hong Kong, we are unfortunately forced to postpone this year's edition, but  we are planning to reschedule to August 2020. Read the more elaborate statement.
We hope you will join us at Webconf.asia Light. An evening event on Wednesday, November 20, 2019. It's free too!
Workshop
Advanced CSS & Sass For Modern Applications
With Miriam Suzanne
Thursday, November 21, 2019.
From building beautiful sites, to maintaining complex design systems across applications, CSS is the web-language of design. Like all web languages, Cascading Style Sheets have come a long way since their early inception – providing powerful and dynamic tools for cross-browser and cross-device interface design.
In this workshop, Miriam Suzanne will introduce a variety of new and advanced CSS techniques, along with practical use-cases, integrations, and pitfalls. You'll learn how to manage CSS variables, grids, calculations, support queries, and more – but understanding the syntax is only a start. We'll talk about building a robust code architecture with CSS-driven design systems, passng data between JS and CSS, and combining modern techniques to solve real, everyday interface problems.
In this workshop, we'll take an in-depth look at:
Modern CSS Features: custom properties (variables), calc, grids, flexbox, writing modes, advanced media & support queries, and more
Building powerful interactions between CSS and JS
Combining techniques to solve practical problems, from layout and theming, to interaction, and data visualization
Common gotchas and work-arounds
Using Sass to write more meaningful and maintainable systems
CSS & Sass architecture patterns that scale
Writing Sass & CSS for design systems & pattern-library automation
What skills do you need?
The workshop is intended for professional front-end developers with experience in HTML and CSS.
What hardware/software do you need?
Bring your own laptop, your favorite text editor, and any practical CSS issues you're facing.
About Miriam Suzanne
Miriam is a co-founder at OddBird, with 15 years experience as a project manager, user-experience designer, and front-end architect.
She is a user-experience expert, and a pioneer of modern CSS techniques – member of the Sass core team, and creator of the popular Susy and True libraries. Miriam is a staff writer for CSS Tricks, co-author of SitePoint's Jump Start Sass.
She is also a multimedia artist with extensive experience in theatre, writing, music, and visual art.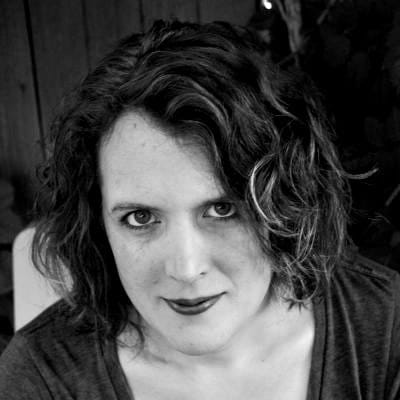 Workshop schedule
10:00 AM

Doors open

10:15 AM

Morning Session

01:00 PM

Lunch

02:00 PM

Afternoon Session

05:30 PM

The End
Lunch, drinks and snacks are included. The workshops will be taking place on Thursday November 21, 2019 at The Desk in Causeway Bay.
If you have already bought a conference ticket and would like to buy a workshop ticket, send us an email for a bundle discount!
By buying a ticket you agree to the Code of Conduct.
Terms and conditions apply.
Buy tickets